Uncategorized
Unique yet Craziest Cars To Be Seen Speeding Only On the Roads of Dubai
Arabs are always known for their luxurious living and the amount of wealth they have. Dubai invites air-conditioned bus stops, shopping malls with ski-slopes and lot more. Even if you see a Cheetah siting on the front passenger seat, you should not be surprised.
Where Dubai is known for luxury, we cannot stop talking about the craziest cars speeding on the roads of Dubai. Let's dig into the details of cars including from the sold gold cars to the most exotic police cars.

Bugatti Veyron Police Car
Bugatti, such a class its had and no one can imagine using it as police car. In fact, Guinness Book of Records has enlisted Bugatti Veyron as the certified world's fastest police car. It is the saying of Dubai Police's General Department of Transport & Rescue that the Bugatti Veyron Police Cars are not for showing off but to ensure the tourists that how friendly the Dubai Police is.
Diamond Encrusted Mercedes
The 50th anniversary of Mercedes-Benz SL5500 was celebrated back in 2007 at the Dubai Auto Show. The event was sponsored by the billionaire Saudi Price (Amir Al- Waheed Bin Adbul-Aziz), a member of royal family. The same prince was also on the list of top 100 most influential people in one of the time magazines.
According to the reports, it is said that the car approximately cost $4.8 million dollars, covered under 300,000 diamonds. And if you are having a wish to touch the car, keep $1000 in your pocket. Yes, it is true.
Solid Gold Lamborghini Aventador
Can you dream of having a $7.5 million car driving on the streets of Dubai?
Yes, the car actually exists. Robert Gulpen Engineering in Germany has created a 1:8 scale model. It was carved from a 500 kg block of solid gold, detailing with other precious metal. Well, the car was used for the charity purpose as it was auctioned off with a hefty amount.
Gold Plated Lamborghini Aventador
Having a Lamborghini Aventador covered in gold is not something that you cannot dream off unless your name is Turki Bin Abdullah; who has a series of cars plated in gold. His list of cars includes Ferrari, Bentley, Brabus G700. His cars are also transported off the seashores or wherever he travels as he loves to show off.
Gold Plated Nissan GT-R
Godzilla, a stunning piece of performance was built in Japan with Kuhl Racing using the skills of experts. This stunning piece when presented in Dubai as a master piece of performance engineering, the elite came forward to buy it without giving it a second thought.
White Gold Mercedes SLR Sports
Talking beyond the Gold plated Mercedes, here comes a white gold plated cars. According to the reports, it is said that the cost of this white gold plated Mercedes is nearly $2.5 million. It also has the V10 quad turbo that claims to be of 1600 horsepower and is said to be cover approximately ¼ mile in 6.89 seconds when running on biofuel.
Ranger Rovers
How surprised you would be if we say that there is a whole company in Dubai that covers cars in coins?
Yes, you heard it right. Cars Coin a Dubai based company offer cars under the layers of coin. It could be any kind of coin but preferably modern and antique. One of the cars offered by the company is known to be Ranger Rovers, a perfect project.
Lamborghini Veneno
On its 50th anniversary, Lamborghini built only five coupes. One it kept for testing, one for itself and the rest 3 were sold. You may be lucky enough to see one of the pieces in Dubai as Al Jaziri Motors confirms that they have sold one. However, the other two might be seen in the US. Commonly the prices for each piece was tagged as the $3.9.
Author Bio: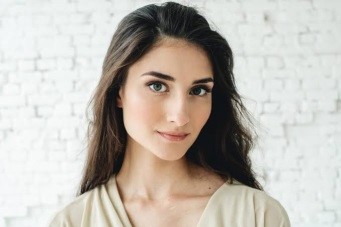 Visit Dubai this vacation? Don't forget to book Mala Yachts for your ocean trips. With trained staff serving you drinks and foods to make your journey more exciting. Our Yacht rental in Dubai is known to be the most affordable one, meeting all the goals for royal hospitality and super facilities. Book yours today