The outbreak of the COVID-19 pandemic not only transformed the organizational operations, but it also highlighted the importance of impeccable customer services. Companies started realizing the necessity of happy and satisfied consumers amid the global health crisis. With the advent of the post-pandemic era, enterprise leaders have now started hiring call center outsourcing services from third-party agencies. The approach is aimed at improving the quality of customer services and overcome financial challenges through telemarketing and lead generation. 
This article explains the importance of call center outsourcing services in the post-pandemic era.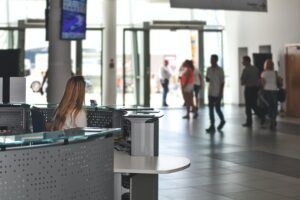 24/7 Customer Service
As the countries across the globe imposed lockdown to stop the spread of coronavirus pandemic, millions of employees became jobless. However, despite all these challenges, call centers continued serving their customers round-the-clock without any interruption. They provided their clients with the required information and tried to ease their anxieties often working remotely. 
Considering the scale of large businesses, outsourcing call center services can help them serve their target audience round-the-clock with 24/7 customer service. Companies can meet the ever-changing demands of their broad consumer base and satisfy their needs during difficult times like the ongoing global health crisis. 
Customer Satisfaction
A happy and satisfied customer is worth millions of dollars. You need not spend so much budget on the market when you can satisfied clients. And the secret to a happy audience is impeccable customer service driven by a company's commitment to achieving corporate excellence. 
When customers get a timely response to their inquiries and see their problems are being solved without any delays, they become loyal to their respective brands. Hence, outsourced call centers can help companies keep their customers happy and exceed their expectations. This way, call center agents contribute a lot to organizational growth and uplift a business to new horizons. 
Mitigate Challenges
In difficult situations like the ongoing health crisis, customers feel stressed due to the challenges posed by the COVID-19 pandemic. Under these circumstances, organizations like banks, hospitals, and healthcare institutions see a surge in consumer demand. With increasing workloads, there has been a rapid shift in customer preferences. 
To mitigate these challenges, companies should hire qualified call center agents from reliable agencies. Call center professionals with excellent listening, communication, and persuasive skills can handle customer disputes and satisfy angry clients without compromising on the organizational benefits. This way, customers can get their problems solved without physically visiting the premises. 
Financial Growth
The financial impact of the COVID-19 pandemic has been severe and unprecedented. Businesses of all sizes are facing one of the worst economic recessions of all time. To come out of this financial crisis, companies are searching for feasible resources to increase their profitability and generate organic leads. 
Outbound call center services help enterprises expand their consumer base and get more business. Experienced telemarketing & lead generation executives interact with prospects across the globe and convince them to buy their company's products and services. By this technique, organizations can generate organic leads without stretching their budgets. 
Conclusion
Call center outsourcing services are instrumental for corporate growth and development. Companies are rapidly hiring experienced call center agents from third-party agencies to improve the quality of their customer services and increase their brand recognition. Outsourced call centers are playing a critical role in post-pandemic economic recovery across the globe. 
Call center outsourcing is necessary for organizational development because it helps firms provide 24/7 customer services, win the clients' loyalty, mitigate corporate challenges, and boost financial growth in the post-pandemic era. 
Visit www.khired.com/callcenter-services/ to get top-class call center outsourcing services at economical rates and cement your competitive edge over your rivals. 
Also visit:
IT Outsourcing can Help Companies Mitigate Economic Challenges